Family hotel "Lipite" is framed up on the old school of Village Tipchenica, decayed, but still had the spirit of the old time and the memories of a past, fraught with childhood brouhaha.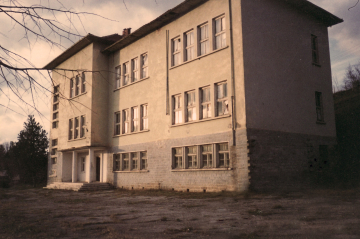 Today on that place is framed up a fourth - floor building, as the entire structure is set, original stone walls on the first floor suggest not only the former school, raised in 1840, its distinguishing feature that the new life has stepped on strong patten.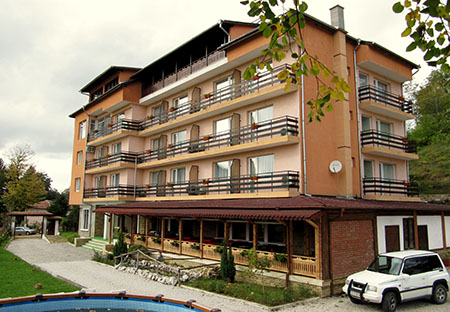 Village Tipchenica is located at the foothills on the north - west mountain "Stara Planina" . Interesting showplace is the cell school - knit in 1854 .
In "St. Dimitur" church the one who was decapitated is found Effigy of God Savaot. This has happened in the distant 1880, when local people decided to frame a cupola that remained from turkish slavery , which commemorated their liberation. Because of decayed the fresco is damaged, and nowadays the only thing that still remain of the Priest is his beard and figure. The church is regimented in 1831 on the grounds of a temple constructed before turkish slavery. (photograph of the church) The original name of the village has several legions, some people says that the name comes from the specific grass " Tipec", other says that the name comes, from the time when the Turkish captured the stronghold and there were "squeeze", or all comes from the name of the top in the mountain "Stara Planina", but no one knows for sure which one is the truth.
Local people are known like the best " pepenieri" in the country and everyone knows for the improbable qualities of "Vrachanskia misket"! Near are located some of the most beautiful monasteries like the " Cherepishki"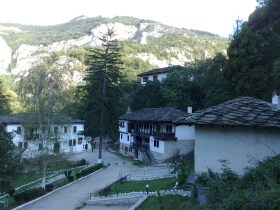 and the "Seven Altars"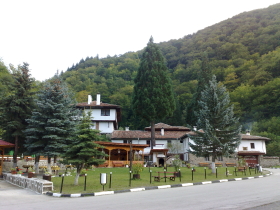 The Cave "Ledenika" is nearly 70 kilometers far away from us and assortment of the strips for off-road or theheld hunt of large or small game, would bring you extra and positive emotions.
The hotel offers 22 double rooms, 2 single room and one apartment.
The unique combination of family friendly and luxury makes our Family Hotel a fantastic choice for a celebration, big or small.
The restaurant has 60 seats and summer terrace with 50 seats. Every rooms are equipment with Bathroom with shower , High speed wireless and LAN internet, Satellite TV ,desk, local warming.
We will give you the opportunity to be far away from the fast daily round of the large city, among a silence, a quietness, and to be part of the incredible beauty of Balkan!